Actors are often in the spotlight. They make a lot of money, and with that comes fame. So they are very fond of their privacy. However, if they appear in public places, the paparazzi are ready to film them or take pictures of them. What to do with all that money if you want to be in public as little as possible? Smart celebrities invest in businesses and real estate. The less savvy celebrities burn through the money at a rapid pace with parties, travel, booze and women. Gambling is also a popular pastime for a large group. As a high roller, you obviously get nice benefits. Which famous gamblers are there?
Internationally famous gamblers
All actors have tried their luck at the casino. Home games of poker are also very popular among celebrities. Stories about them rarely leak out. Especially when large sums are involved. Below are the stories of internationally known gamblers:
Matt Damon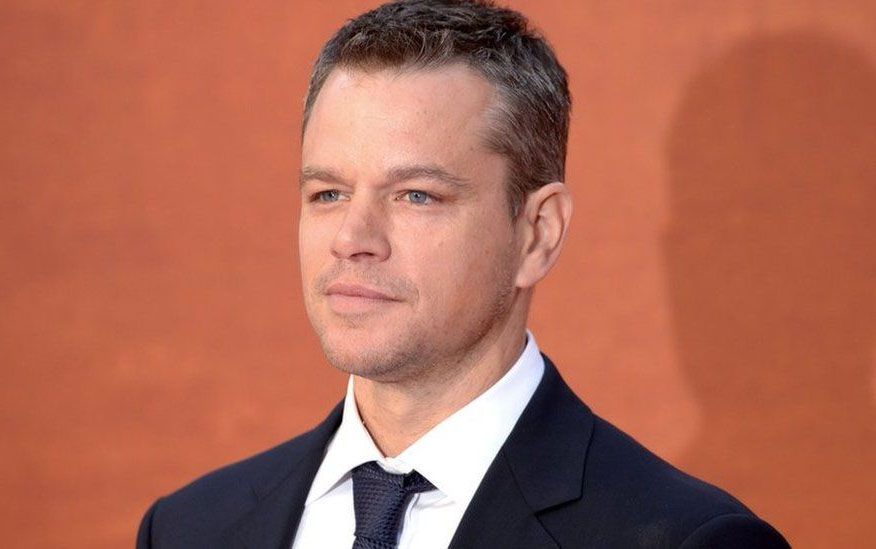 The actor Matt Damon starred in such famous films as Good Will Hunting, The Martian, Interstellar and The Bourne Trilogy. In the further past, he also starred in casino-tinged films such as Ocean's Eleven and Rounders. For Matt Damon, it all started with the poker movie Rounders.
It is rumoured that he spent $25,000 to master the game. In the years that followed, he participated in several poker tournaments with his friend Ben Affleck. It is also widely known that he participated in high stakes home games with other famous actors. Matt Damon even keeps the acting up to the poker table.
Ben Affleck
The actor Ben Affleck starred in such well-known films as Argo, Good Will Hunting, Gone Baby Gone and Batman vs Superman. For the roles in the films Argo and Good Will Hunting, he even received an Oscar. About 20 years ago already, Ben made his appearance in major poker tournaments.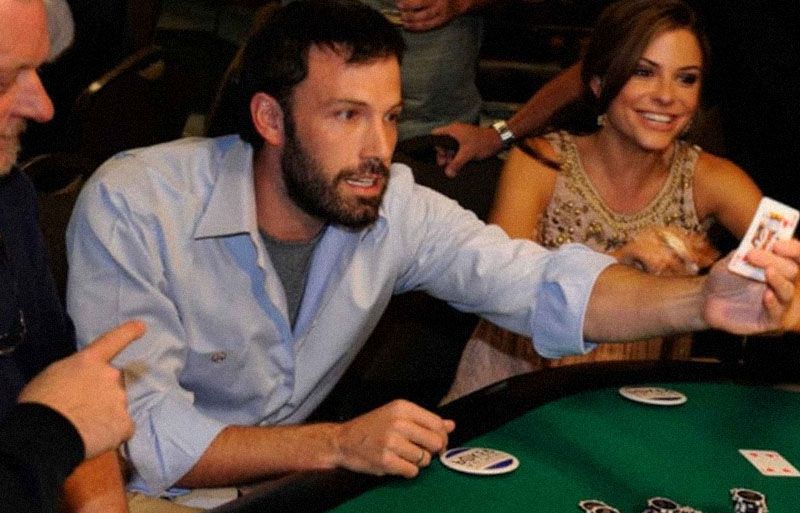 It is rumoured that in 2001 he lost a hand at the poker of $400,000. A recorded win of $356,400, he made in the 2004 California State Poker Championship in Los Angeles. There he had to pay a $9,900 entry fee. The win also qualified him for a spot in the World Poker Tour final tournament.
The most recent news about Ben is in 2014, after the Hard Rock Hotel in Las Vegas denied him entry to the casino. Sometime later, Ben confirmed that was true. He took the time to learn the game of blackjack and become a good blackjack player. After he became a good blackjack player, the casino then asked him not to play blackjack anymore.
Matthew Perry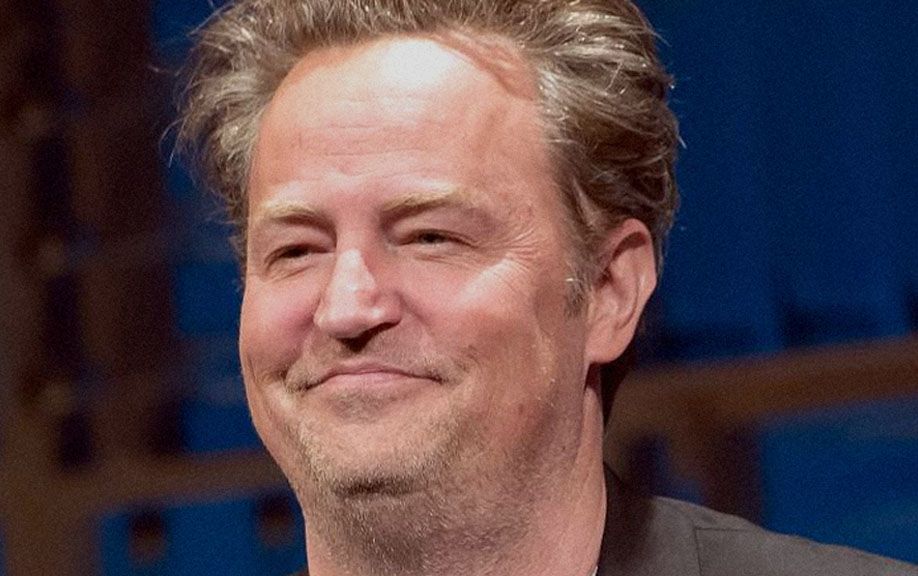 Matthew Perry, an actor from Canada, is primarily known for his role in the TV series "Friends". But in between filming, the actor does not mind stopping by the casino and try his luck there.
Most often, he visits the casino Bellagio in Las Vegas. But he doesn't like to be around people and spends his time in private VIP rooms. It is known that Matthew loves poker and has even participated in Celebrity Poker Showdown.
50 Cent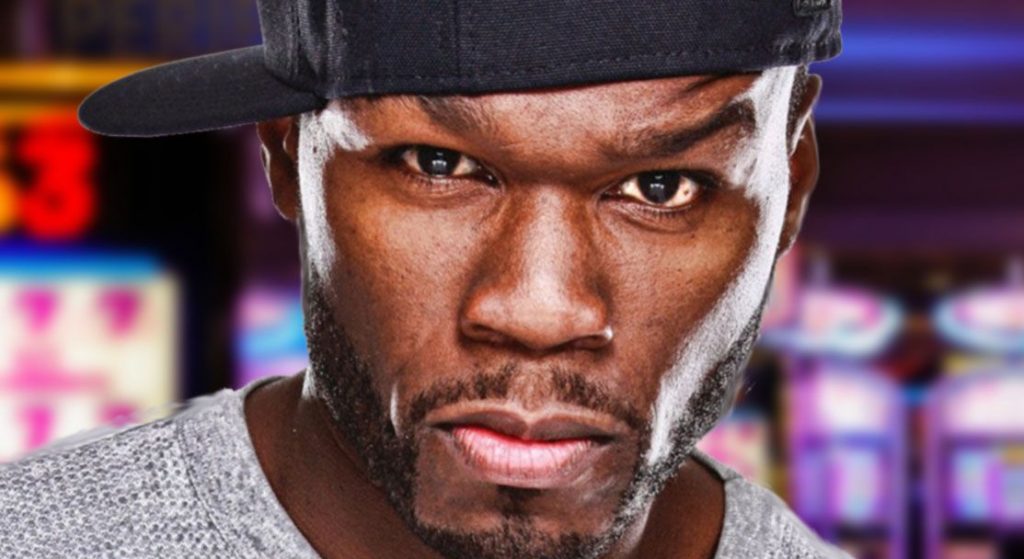 The rapper and actor 50 Cent (real name Curtis James Jackson) is known for the songs "In the Club," "21 Questions" and "P.I.M.P." In his younger years, he survived a shooting in which he was hit nine times. He was seriously injured, and his record label cancelled the contract.
In his long journey to success, he eventually landed on the label of Eminem and Dr. Dre with his group G-Unit. As lucky as he was with the nine bullets, he also seems to have good luck with sports betting. It is rumoured that in 2012 he won $500,000 on an NFL game between San Francisco 49'ers and the New York Giants.
Pamela Anderson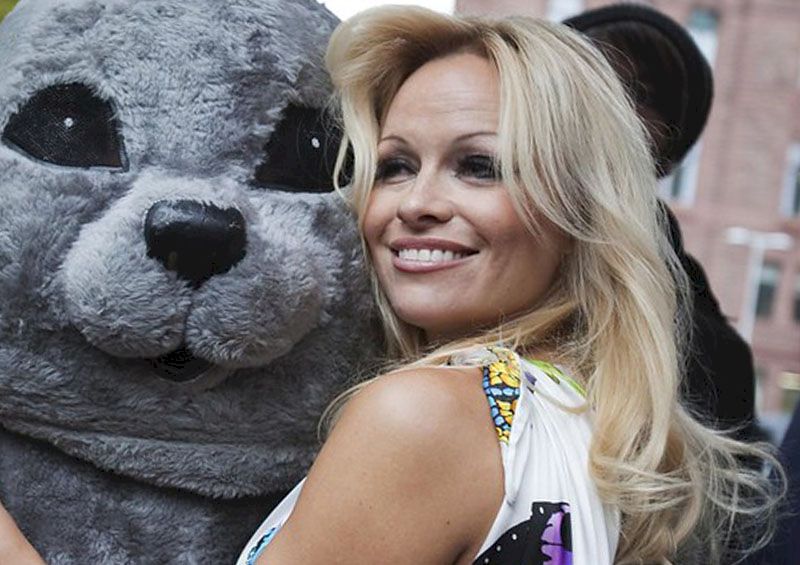 Pamela Anderson, another Hollywood celebrity from Canada, is known not only for the metamorphosis she has done with her body and her few roles in movies and on TV, but also for her great craving for gambling. The blonde diva's gambling debt once amounted to $250,000.
They say she paid it off very easily – with sex! Although, according to the actress herself, she owed Rick Salomon, and the service is trifling – just a kiss. Anderson and Salomon registered their marriage twice, and in July, Pamela filed for divorce again. This came after the star won $2.8 million in the World Series of Poker.